The Touch of Jim White


Aesthetix is the brain child of engineer and music lover Jim White. Avid concert-going from the age of 10 and a well read subscription to Stereophile at age 13 were the early hints of what would become a life consuming obsession with music and vinyl playback. After advanced studies in physics, mathematics and electrical engineering, Jim began honing his skills in 1990 at Theta Digital.

His contributions to the Theta Casablanca and Dreadnaught were his first examples of outstanding design. Analog remained Jim's true hi-fi passion, and in 1993 work on a massive tube phono stage began in his garage. Audiophile friends who heard the first homemade unit urged him to build more and thus Aesthetix was born.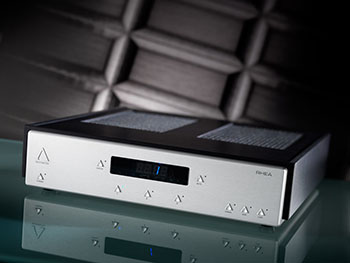 Rhea
Rhea is an all-tube phono stage, suitable for moving coil and moving magnet cartridges. It offers high maximum gain at 75 dB, making it ideal for low output cartridges. Rhea broke new ground as the first phono stage with 3 phono inputs, the first with gain and loading settings stored in memory for every input, and the first with full remote control adjustability. Dual-mono audio boards provide superb channel separation and soundstaging. A cartridge demagnetizer is a built-in convenience that can also be operated by remote control. The all-aluminum chassis is designed for rigidity and acoustic inertness, the brushed anodized panels are beautiful too. Rhea has enjoyed worldwide acclaim for its sound quality, build quality, flexibility and ease of use.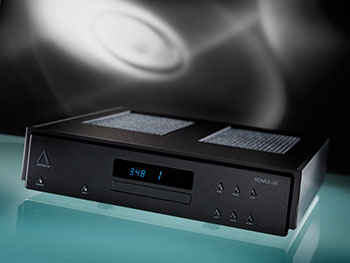 Romulus
Aesthetix is proud to introduce the Pandora and Romulus. They join our Saturn Series, recognized around the world for outstanding performance, build quality, and user interface. High quality construction techniques include an all-aluminum chassis, stainless steel faraday cage to isolate digital sections, multiple power transformers in a stainless steel enclosure, and multiple regulation stages. These components raise the bar for all digital products and are the ideal match for our Janus and Calypso preamps, and Atlas power amplifiers.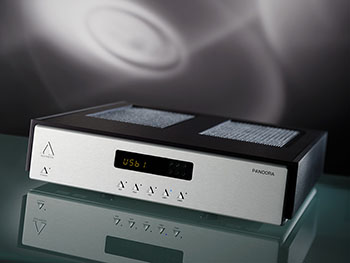 Pandora
The Pandora is a vacuum tube based digital-to-analog converter with one USB and three SPDIF inputs. The Romulus includes the same features and construction as Pandora, but adds a CD transport mechanism. Ultra Low Jitter USB and SPDIF The Pandora USB solution uses the asynchronous transfer mode licensed from Gordon Rankin / Wavelength Technologies with an ultra-low jitter fixed-frequency crystal clock immediately adjacent to the DAC. This technology allows for jitter levels over one hundred times lower than previous USB solutions. USB is capable of Class 1 audio up to 96KHz / 24bit and Class 2 audio up to 192KHz / 24bit. SPDIF/AES inputs use a unique jitter reduction technology that offers jitter performance on par with asynchronous USB and are also capable of up to 192KHz / 24 bit.
Dynamic Solutions, Westkanaaldijk 18, 3606AL Maarssen, tel +31-621593460